VIEW PERFORMANCE OPPORTUNITIES BY: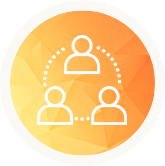 Artistic Collaboration
We not only offer, but encourage collaboration across artistic passions. Come to us with your ideas! Whether it be multimedia projection, modern dance, creative staging, or lighting design, we believe strongly that collaboration in this manner creates greater opportunity and enhances the experience for audience and performers alike.
Innovative Programming
Too often, financial decisions compromise the integrity of the performance, and limit the artistic ability of the guest conductors, composers, or collaborating artists. At National Concerts we shift the creative control to our guest conductors. Our artistic process safeguards a positive experience for the performers, and a lasting impression for the audience.
World Premieres
We support new music while celebrating the historical gems that continue to resonate
with today's audience. New commissions by National Concerts provide our guest conductors and participating ensembles the exciting opportunity to premiere a new composition
with the composers in-residence.
Commissioned composers include: Richard Burchard, Andrea Clearfield, Melissa Dunphy, Stacey V. Gibbs, Jocelyn Hagen, Jim Papoulis, Sarah Quartel, and Andrea Ramsey.
Artistic Advisory Board
An important component of National Concerts is a board of leading professionals that serves as a partnership in supporting the objectives of our important mission. The board will function to provide expertise and new ideas while individuals may collaborate on a program. The individuals are dedicated professionals in the community who will generate important discussions and provide artistic guidance.
about us
National Concerts is committed to providing unique and exciting performances for both choral and instrumental ensembles. Curated by our Artistic Directors within a thematic narrative, our imaginative collaborations may include multimedia projection, dynamic lighting, creative staging, and world premieres with Composers-in-residence.
An experience as thrilling for the audience as it is for our performers. Join us!
read more